FROM US TO YOU
Enjoy everything Sespe Creek has to offer without having to leave home. Order online and have our budtenders come to you.
We are not your average delivery service. You won't catch us rolling around in vans with a limited selection and lack of knowledge about our products. Choose from our entire catalog of over 1,000 products and take advantage of our in-store promotions.
Flower, edibles, clones, pipes, and more — Getting cannabis has never been easier!
---
DELIVERY GUIDELINES
Delivery Details
Check out the delivery windows and order cutoff times below.
We can not deliver to public places, out in the open.
In addition to private residences and businesses, hotels and campgrounds are allowed, but deliveries must be in your room/space.
Make sure you are home/available during your entire delivery window.
Notifications
You will receive text alerts as the driver gets closer and when they arrive.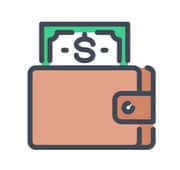 Payment
We accept cash, debit cards, or Paytender, which offers a pay-ahead option.
Please note that Drivers do not carry change. Please have the exact payment ready if paying with cash.
Minimums & Fees
$50 minimum plus $5 delivery fee, orders over $100 delivery fee waived.
Identification
You must be physically present to receive the delivery. We legally cannot deliver to anyone other than the person listed on the order unless you are a medical consumer and have a caregiver agreement set up with the dispensary.
In this instance, your order should be placed under your Caregiver's name.
COVID & Safety
Please practice social distancing and wear your mask.
---
Delivery Windows
Order Cutoff
Sunday
Monday
Tuesday
Wednesday
Thursday
Friday
Saturday
Zone 1
Ojai
Oak View
Meiners Oaks
Casitas Springs
First Run
10 AM
10:30 AM –
12 PM
10:30 AM –
12 PM
10:30 AM –
12 PM
10:30 AM –
12 PM
10:30 AM –
12 PM
10:30 AM –
12 PM
10:30 AM –
12 PM
Second Run
2 PM
2:30 PM –
5 PM
2:30 PM –
5 PM
2:30 PM –
5 PM
2:30 PM –
5 PM
2:30 PM –
5 PM
2:30 PM –
5 PM
2:30 PM –
5 PM
Zone 2
Ventura
First Run
10 AM
11 AM –
2 PM
11 AM –
2 PM
11 AM –
2 PM
11 AM –
2 PM
11 AM –
2 PM
11 AM –
2 PM
11 AM –
2 PM
Second Run
2 PM
2:30 PM –
5 PM
2:30 PM –
5 PM
2:30 PM –
5 PM
2:30 PM –
5 PM
2:30 PM –
5 PM
2:30 PM –
5 PM
2:30 PM –
5 PM
Zone 3
Santa Paula
10 AM
11 AM –
4 PM
11 AM –
4 PM
11 AM –
4 PM
11 AM –
4 PM
11 AM –
4 PM
11 AM –
4 PM
11 AM –
4 PM
Zone 4
Santa Barbara
Carpinteria
Montecito
Summerland
La Conchita
10 AM
X
X
X
11 AM –
2 PM
X
X
11 AM –
2 PM
Zone 5
Camarillo
Somis
10 AM
11 AM –
2 PM
11 AM –
2 PM
11 AM –
2 PM
11 AM –
2 PM
11 AM –
2 PM
11 AM –
2 PM
11 AM –
2 PM
Zone 6
Oxnard
10 AM
11 AM –
2 PM
11 AM –
2 PM
11 AM –
2 PM
11 AM –
2 PM
11 AM –
2 PM
11 AM –
2 PM
11 AM –
2 PM
Zone 7
Moorpark
10 AM
X
X
12 PM –
3 PM
X
12 PM –
3 PM
X
X
Zone 8
Fillmore
10 AM
X
X
12 PM –
3 PM
X
12 PM –
3 PM
X
X