Minimums & Fees
$50 minimum in Ojai, Oak View, Meiners Oaks, & Casitas Springs.
$100 minimum in all other areas.
$5 delivery fee for all orders.
$10 redelivery fee.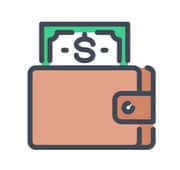 Payment
We accept cash, credit, and debit.
Please note that Drivers do not carry change. Please have the exact payment ready if paying with cash.
Delivery Details
Check out your Delivery Windows and order cutoff times.
We cannot deliver to public places, or out in the open.
In addition to private residences and businesses, hotels and campgrounds are allowed, but deliveries must be in your room/space.
Make sure you are home/available during your entire delivery window or you may be charged a redelivery fee.
Identification
You must be physically present to receive the delivery. We legally cannot deliver to anyone other than the person listed on the order unless you are a medical consumer and have a caregiver agreement set up with the dispensary.
In this instance, your order should be placed under your Caregiver's name.
Notifications
You will receive text alerts as the driver gets closer and when they arrive.
COVID & Safety
Please follow local COVID guidelines in place for Ventura County.